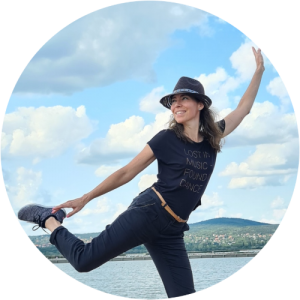 Ever since I was a child, I have been learning many different kinds of dances, however, it was the swing dances where I could completely find myself. I was carried away by the beat, flow and playfulness of the swing music and the swing dances.
I learned both at home and abroad, I took part in dance competitions and appeared on the stage, created choreographies and found great joy in how the music inspired me to come up with newer and newer creations.
As a teacher, my goal is to show my students that dance and music are a great source of joy. My dances: electro swing, lindy hop, solo jazz, balboa, charleston.