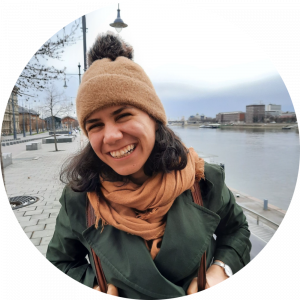 Everyone needs some dancing in their lives. To me, it means self-expression and tuning into one another. I always feel a burst of energy on the dance floor, and it multiplies when I can connect with my dance partners. The groove and joy that swing has is simply phenomenal.
I'm truly enjoying how this dance is both old and ever-changing, elegant and silly. It's a way to experiment with my own creativity, yet we experience the real thing together, with each other.
I started dancing lindy hop in 2018, and since then I've also fallen in love with solo jazz. These two generate an ever-growing motivation in me to dance and improve.