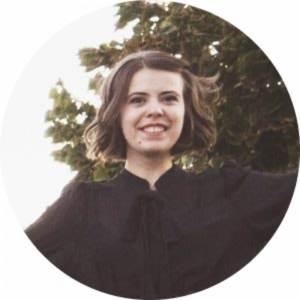 My name is Kriszti, and I have been dancing Lindy Hop at Keep Swinging since 2016. As a student, I felt completely enchanted by the freedom of this dance. Being a graphic designer, I was looking for a dance in which I could live out my creativity, and Lindy was a perfect match for my expectations.
Today as a teacher, I try to pass on the improvisation techniques to my students, together with the notion of how to dance together with our partners while showing our individual personalities as well. To me, Lindy Hop unfolds on the dance floor, during the social dances. You will definitely find me at the parties, and please do come and ask me for a dance 🙂
This dance comes hand in hand with a familiar, welcoming community, and to me, this is just as important as the dance itself. I feel that in Lindy, I was able to find my place, my home, and I look at the teachers and the students as my own family.