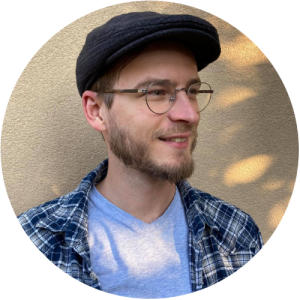 Hi everyone, I'm István. I started dancing Lindy Hop in 2018, and I also tried out electro swing for a couple of months. Apart from this, I have not danced before, and the first twenty years of my life were mostly about football.
I love Lindy Hop so much because this dance can be danced in a million different ways: it can be serious, but funny or even full of improvisation at the same time. The good thing about this is that from one dance to another, I can change my own style. I also love in lindy (and in similar swing dances as well) that I have a chance to dance to live music, travel abroad to dance festivals and get to know many people. My favourite dancer is Skye Humphries, and my favourite musician is Fats Waller.
In my main job, I work in financial modelling, and I love spending my free time with my three children and my family. I also enjoy reading, playing chess and board games.